Custom IT Solutions for Israeli Business
Mobilunity is a rapidly growing provider of IT offshoring solutions operating out of Ukraine. Working with clients from Israel, we are well aware of the needs, and obstacles Israeli businesses face. We regularly come to Israel to meet our current clients, to discuss challenges our potential clients face, and to lay a foundation for future projects and cooperation.
Contact Us


R&D Center Development
Mobilunity provides this solution for companies that want to be independent of vendors, but do not have the local expertise needed to form their own legal entity in Ukraine. In this model Mobilunity sets up your entire localized organization, offers support, as well as training so that you can hit the ground running with your legally owned, and operated development center in Ukraine.

Dedicated Teams Development
With Mobilunity's IT offshoring services, you get a team built to your specifications, that work directly for you and are managed directly by you for your development needs. The client maintains full operational control, however the team is officially employed by Mobilunity. No matter what kind of engineers you are looking for, we'll find the needed candidates and form your team in a manner of weeks.

Consulting Services
Mobilunity's consulting services are meant for those who are not 100% certain in regards to their needs. We are ready to analyze your project and define which areas need to be addressed as well as whether or not our models or cooperation are a fit for you.
We offer the best in Ukrainian Development, the flexibility of results-driven Western Management, and the successful Global Delivery of mobile, web and software solutions for our current and potential Israeli customers.
13+ years of global delivery
Meet our team

Why Mobilunity?
Our team is built around what clients need, and are always fully engaged in the entirety of each project. Our team is process-driven, client-centered, and fully coordinated to help fill your needs. We believe in the 3Rs of offshoring:
RELATIONSHIPS: We know who you are, and what you need, and understand that no two clients are the same, so our process is built specifically to address you and your needs, no one else's.
RECRUITMENT: We have a tailor-made approach toward each of our clients, so that they contribute, understand and are a significant part of the recruitment process. This way we are able to commit to deadlines for building a team, and ensure that we source the right talent.
RETENTION: Our resource managers take care of all operations, making sure that your team has all of the staff services activities to keep them satisfied, and to retain them as a productive member of your team.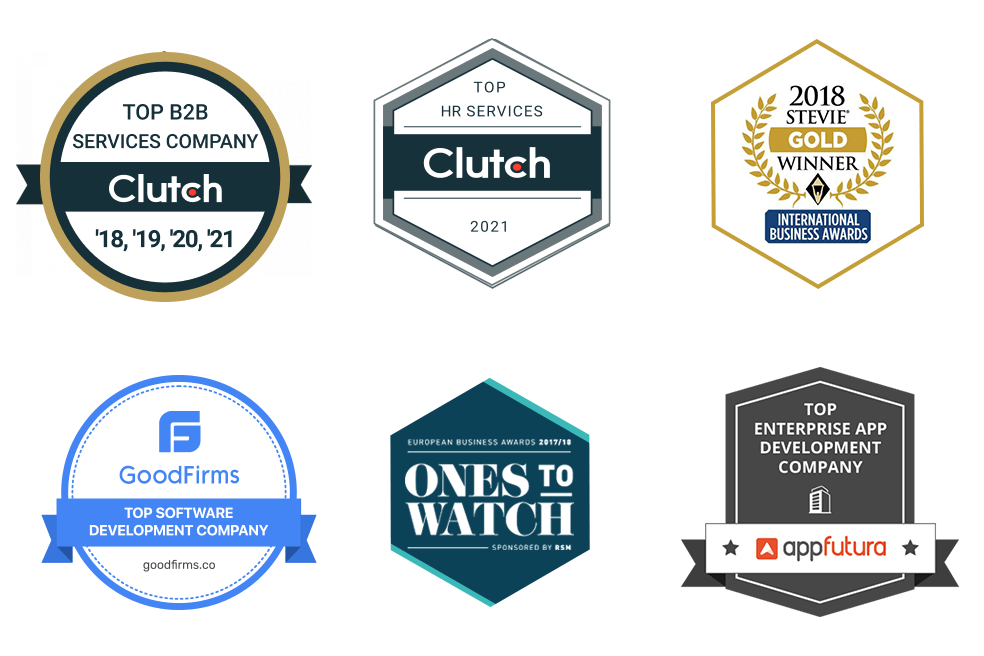 Kyiv is the best place to hire developers since its labor market offers a wide range of career and professional development opportunities. In addition, Kyiv remains undoubtedly the most comfortable and modern place to live in Ukraine.
Andriana, Managing Partner
Our Clients
We work with clients from all over the world. Read what some of them say about us

"We found Mobilunity and have learned that not only are their IT specialists very professional and qualified but they come at a very fair price. We are very satisfied with Mobilunity which provide a good workforce with good facilities." Paul Jacobsen, IT manager at Byg-E, Denmark

"As XpoLog continue to grow, Mobilunity continuously delivered high quality, exceptionally talented people and resources for us. We expect to continue and develop our work with Mobilunity in the near future." Haim Koschitzky, CEO at XpoLog, Israel

"Mobilunity was of great help at the time we needed to scale the team quickly and since them it has turned into a longterm relationship where we trust our oustaffed team is in good hands." Emmanuel Belo, the Business Unit Manager at Camptocamp, Switzerland